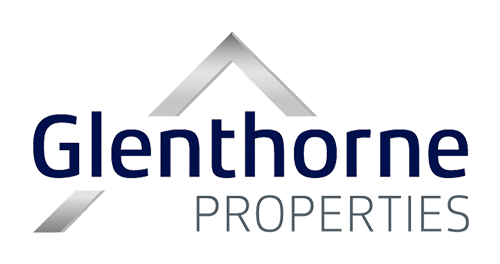 Fulham Area Guide
---
First things first, Fulham is one of London's most affluent areas and home to some of London's most expensive postcodes. It sits nestled between Chelsea and Putney, whilst sitting perfectly near Sloane Square, Knightsbridge and Hammersmith meaning that there's definitely worst places to be in the city than here.

Fulham is located within the London Borough of Hammersmith and Fulham, the name derives from the word "Fulanhamme," meaning firstly "the place" and secondly "of fowls/mud." Why? Because its close proximity to the Thames meant that when it used to flood, Fulham got hit hard.

Picturesque, tree-lined Victorian and Edwardian streets are in abundance in Fulham, with new builds a rarity. Moor Park Estate and Peterborough Estate are very popular (and very expensive!) while Parsons Green and Eel Brooke Square are cool, chilled areas popular with young professionals. All are among the nicest places to live in Fulham.
Attractions
---
Fulham Palace - Historically, Fulham Palace was home for the Bishops of London and it is said that the building was lived in for potentially 5000 years. It hasn't been a home for Bishops now for 41 years and is ran and maintained by the Fulham Trust. There's plenty to do here; a museum that maps the history of the building and those who lived in it, the Drawing Room Café and its Botanical Gardens are a sight to see. Putney Bridge is the nearby tube stop.

Hurlingham Club - Set in 42 acres of beautiful land is this sumptuous, delightful Georgian House that is home to one of London's most exclusive clubs. Tennis, croquet, Cricket and all of the finest, quintessentially English traditional sports are partaken in here. You'll need to be a guest of somebody who is already a member if you're to experience Hurlingham Club. Private parties here are fabulously elaborate English affairs. If you are looking to become a member in the year 2035 then you'd best apply now, membership has a fifteen-year waiting list!


Thames Riverside Walks - A popular activity in this part of London, there is the Putney to Richmond path, which follows the route of the famous Oxford V Cambridge boat race. Along this walk there are some great views of The Thames as well as sights of some of the attractions mentioned in this guide (Craven Cottage, Fulham Palace). If you're a keen runner then an early morning run along The Thames is a great thing to do and there will be plenty of others on the trail with you!

Football - Fulham is home to two of England's most traditional clubs; Fulham and Chelsea. You can't write a guide about the area without mentioning two clubs that locals passionately love. Fulham play at Craven Cottage and is a unique stadium that should be on every football fans' list. Chelsea are the other club are owned by Russian Oligarch Roman Abramovich and have been premier league champions in recent seasons, so if you love Football this part of London is for you.
Travel
---
Travel wise Fulham couldn't be in a better spot, it is on the Wimbledon branch of the District Line, you incredibly have a choice of THREE stops for Fulham on the Underground; Parsons Green, Putney Bridge and Fulham Broadway. The Overground service is served by Imperial Wharf train station. There are four main bus routes (the 14, 22, 211 and 414) in the area and it also links up well with nearby hot spots like Knightsbridge and Chelsea.
Schools
---
There are a number of factors that influence property prices in this highly desired area. Schools in Fulham play a major part in attracting affluent families and young people to the area. Lady Margaret is one of the most sought after schools in London while the nearby French Lycee in the area attracts a niche market to Fulham, driving prices up even higher.