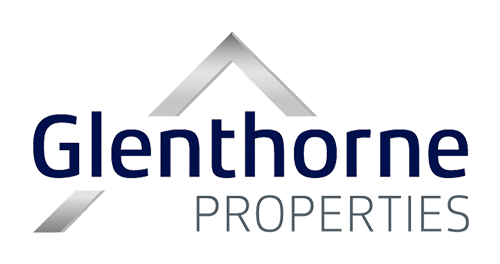 Putney is a lovely neighbourhood in southwest London filled with lots of green spaces, cafes, and families. It is located on the south bank of the Thames, between Fulham and Wimbledon. It is an ancient parish covering 3.52 square miles and was until 1889 in the 'Hundred of Brixton' parishes in the county of Surrey, it's area has been reduced by the loss of Roehampton to the south-west.

Despite being located near Central London, Putney is popular for exercising outdoors, especially for runners and cyclists. There are a number of running, cycling and triathlon clubs based in or near Putney. There are also a number of parks and green spaces nearby. Examples include Wandsworth Park near the River Thames and Putney Heath.

Putney High Street has improved greatly in recent years, with more varied shops, cafés and restaurants. A couple of new High Street developments in the pipeline will further boost the area. In property terms the area has a bit of everything, from Victorian cottages to big Edwardian mansions; from period conversion flats to purpose-built mansion flats. And recent years have seen a number of large developments of modern apartments along the river and Upper Richmond Road
Putney Area Guide
---
Putney is a lovely neighbourhood in southwest London filled with lots of green spaces, cafes, and families. It is located on the south bank of the Thames, between Fulham and Wimbledon. It is an ancient parish covering 3.52 square miles and was until 1889 in the 'Hundred of Brixton' parishes in the county of Surrey, it's area has been reduced by the loss of Roehampton to the south-west.

Despite being located near Central London, Putney is popular for exercising outdoors, especially for runners and cyclists. There are a number of running, cycling and triathlon clubs based in or near Putney. There are also a number of parks and green spaces nearby. Examples include Wandsworth Park near the River Thames and Putney Heath.

Putney High Street has improved greatly in recent years, with more varied shops, cafés and restaurants. A couple of new High Street developments in the pipeline will further boost the area. In property terms the area has a bit of everything, from Victorian cottages to big Edwardian mansions; from period conversion flats to purpose-built mansion flats. And recent years have seen a number of large developments of modern apartments along the river and Upper Richmond Road.
Attractions
---
Culture - The Half Moon in Putney has been showcasing live music for decades, and the Putney Bridge venue is always packed with locals on weekends. The community Putney Arts Theatre is home to two companies, Putney Theatre Company and Group 64 Youth Theatre, known for their varied and innovative productions.

Putney Art Market - Looking for a new painting for the living room, or just want to browse and pick up some presents? Putney Art Market is held on the embankment on the first Sunday of every month and offers everything from oil paintings to jewellery from both emerging and established designers and artisans. Get down early for your pick of the products.


Shopping - Putney Exchange Shopping Centre is a bright, airy shopping centre in the heart of Putney, Putney Exchange has all the high street shops you could need under one roof. Everything from Waitrose to Waterstones is here, so you've no need to trek into Central London for a retail splurge.

Sport - Active Londoners flock to Putney for its wealth of sporting opportunities. There are several rowing clubs situated on the Putney riverbank, catering for all standards from novice to international competitor. Locals can choose from several golf and cricket clubs, including the London Scottish Golf Club on nearby Wimbledon Common and Putney Cricket Club, founded in 1870.
Travel
---
Transport links from Putney are absolutely superb. The over ground train from Putney Station runs to Waterloo every few minutes so getting into the city couldn't be easier. There are also two tube stations - East Putney and Putney Bridge (both served by the District line) - which take you right through central London. Bus links are also fantastic with easy links to the surrounding areas of Wandsworth, Hammersmith, Chelsea, Kingston or Chiswick. Look for the 39, 85, 83, 265, 270, 414 routes but there are many others that pass through Putney as well.
Schools
---
All of Putney's state primary schools are rated "good" or better by the Ofsted education watchdog. Those rated "outstanding" are: Our Lady of Victories RC in Clarendon Drive and Brandlehow in Brandlehow Road. Local state comprehensive schools are: Ashcroft Technology Academy in West Hill, rated "outstanding"; Ark Putney Academy in Pullman Gardens which is rated "good" and Saint Cecilia's CofE in Sutherland Grove, also rated "good". Putney private primary schools are: Merlin in Carlton Drive; Lion House in Gwendolen Avenue and Hurlingham in Putney Bridge Road.